Wordfence as firewall for WordPress
Secure your website with a firewall
If you use Windows, you probably have an antivirus program or a firewall (or a combination thereof) installed on your computer. There is a way to secure your WordPress website in a similar way, namely with Wordfence. Below I briefly explain what Wordfence is and how it helps to protect your website. You can subscribe to Wordfence in combination with a maintenance package. Please contact me via the contact form or call 06-27028768.
1. What is Wordfence for WordPress?
Wordfence is a plug-in (an extension) that we can install for you in WordPress. We work with the Premium version of this plug-in and will briefly explain it on this page. Wordfence is a combination of a firewall and a malware scanner. It has been specially developed to protect WordPress websites against unwanted intruders (hackers).
Through a 'Threat Defense Feed', Wordfence is continuously updated with the latest features of malware, new rules for the firewall and a blacklist of IP addresses known to be used by hackers to attack websites. The 'Threat Defense Feed' is thus a constantly updated list that Wordfence uses to recognize and prevent attacks.
The Wordfence scanner checks all WordPress core files, templates and plug-ins for malware. Wordfence checks for SEO spam, suspicious URLs, malicious redirects (redirecting to non-existent or infected pages) and compares WordPress files with those of the official version. As a result, the scanner will notice when modifications are made to important WordPress files.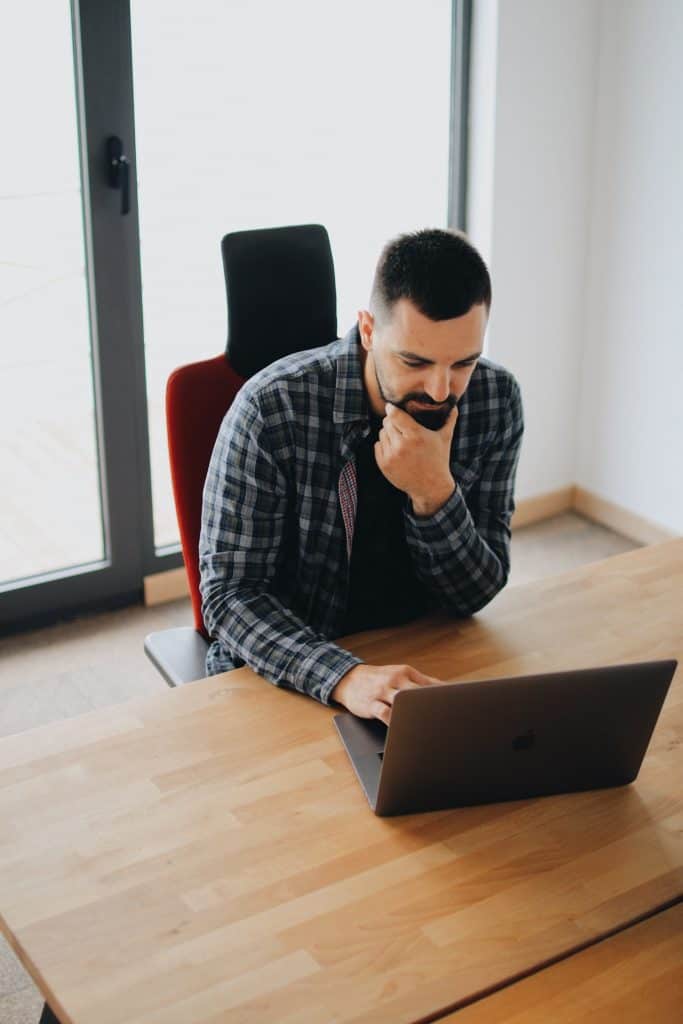 2. Protects against 'brute force attacks'
One of the ways hackers try to enter websites is through so-called brute force attacks. A brute force attack is an attack in which usernames and passwords are continuously tried and tested until the hacker finds a combination that gives access to the backend of WordPress. Then the hacker can use this information to upload infected files and flood your website with spam or links to other insecure websites.
Wordfence prevents these kinds of brute force attacks. Wordfence limits the number of times someone can try to log in. This already makes it more difficult for hackers to penetrate. In addition, Wordfence requires you to choose a secure password (i.e. not 1234 or your date of birth or zip code). Under the hood of Wordfence there are more technical measures to protect your website against interception of usernames and passwords.
3. Wordfence supports 2FA to log in
Maybe you already know 2FA from your bank or another institution where it is becoming more and more common. 2FA stands for two factor authentication and means that you use 2 passwords or codes to log in. This is now also possible for WordPress, via the Wordfence plug-in that we offer as an option on our websites.
It works as follows. You choose a secure username and password to log in to the backend (the backend of WordPress that the user does not see, but where you add pages and content). Then an extra screen appears asking for a code. This is the second authorization required before you can access WordPress. This code is randomly created by an app on your smartphone. An example of such an app is Google Authenticator. After you've added your account, the app will create codes that change all the time. As soon as you're asked for it, type in the code that's currently in the app and you'll get access to WordPress.
Because the app is on a different device (your smartphone instead of your PC or laptop) and by quickly randomly generating the login code, this way of logging in offers extra protection against unwanted access to the WordPress backend.
4. Order Wordfence and stop hackers and malware
Did you buy a WordPress website at BeeWebdesign? Then you can take out a subscription for maintenance (and backup). Wordfence can be combined with one of the maintenance subscriptions for € 9.95 per month. I will install the Wordfence Premium plug-in for you and make sure it is set up correctly. This way your website is better protected against malicious attempts by hackers to abuse your website.
In short the advantages of Wordfence Premium:
Real-time blacklist of IP addresses




All requests from IP addresses that are actively used to attack WordPress websites are blocked by Wordfence. Because your website/server doesn't have to handle these requests anymore, the performance of your website also improves (good for your SEO score and optimization of your website).

Real-time updates of the firewall rules




Because of this Wordfence knows every day exactly what needs to be blocked and applies the new rules directly to your website. So you are immediately assured of optimal protection against hackers.

Real-time updates of the malware scanner




Because the characteristics of malicious code and scripts are also continuously transmitted to Wordfence, Wordfence knows which uploads can be dangerous and which code is suspicious.
All prices mentioned are excluding 21% VAT and are subject to price changes.
Need help or interested in my services?
Do you have any questions after reading these tips or do you want us to build your website or provide extra security? Please feel free to contact me. We will discuss all possibilities. An indication of the costs for a new website can be found on the page with prices. For a detailed quotation I would like to hear from you!
I aim to answer your question within 24 hours or sooner. Do you have an urgent question? Then you can always call me on 06-27028768 from Monday to Friday between 09:00 and 18:00.